Spa Boutique
Our spa boutique carries an eclectic selection of spa products, gift and ceramic ware including massage oils, bath blitzes, incense, burners, hand-made mood candles, t-shirts, bathrobes, towels, coffee mugs and curatives with tips on how to continue your beauty and wellness care at home. All beautifully packaged, they make excellent souvenirs of your spa experience and the perfect gift for friends.
We only use the best Asian suppliers with well documented production procedures and natural ingredients.
Choose from the following range of products: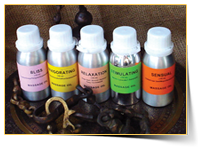 BODY MASSAGE OILS
(100 ml)
Sunflower,Sesame & Grapeseed base oil with pure essential oils.
Sensual
Invigorating
Relaxing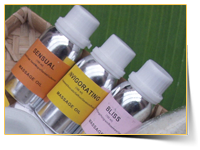 BATH & MASSAGE OILS
(200 ml)
Rice Bran base oil
Sensual
Invigorating
Relaxing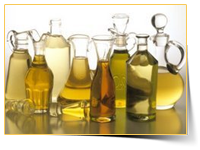 HEAD & HAIR OILS
(100 ml)
Sesame base oil with pure essential oils and herbs. Rub into scalp and hair
Normal
(for normal hair)
Scalp
(for coloured and permed hair)
Nourishing
(for dry and sun-burnt hair)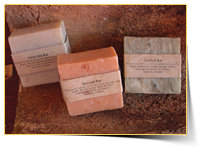 HANDMADE BAR SOAPS
(50 gms)
Sensual Soap
Comfort Soap
Invigorating Soap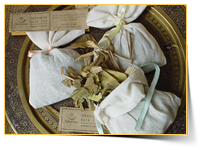 BATH TEA
(30 gms)
In a cotton bag, ready to use in your bathtub for a
relaxing soak
Golden Nectar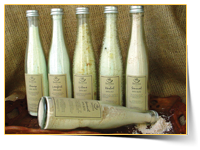 BATH SALT & BLITZ
(200 ml)
Add Herbal Bath Salt or Blitz to the bath and soak for 20 minutes
Citrus bath salt
Herbal bath salt
Sensual Red Clay bath blitz
Honey Cream bath blitz
Comfort Green Tea bath blitz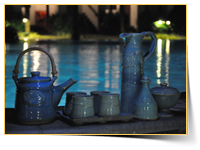 SERENA SPA CERAMICS
Glazed Indian pottery
Tea Pot
Tea Cup
Incense Burner
Diffuser
Shampoo Bottle
Bowls
Soap Tray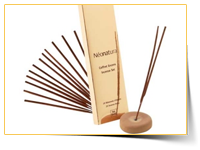 SERENA SPA INCENSE STICKS
These agarbathies are made from 100% natural materials.
Vettivert Flora
Rose
Cinnamon PIC 8
Clove Flora
Sandalwood
Olibanum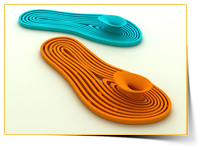 SLIPPERS
Extremely comfortable natural rubber slippers with acupressure soles and traditional Indian design.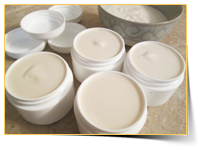 MASSAGE CREAMS & FACIAL PRODUCTS
Made of pure natural ingredients mixed with exquisite essential oils for optimal results and pleasant fragrance.
Moisturiser
Cleanser
Aloe Vera Gel
Seaweed Gel
Green Gram Scrub Powder
Pigmentation Cream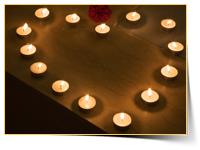 MOOD ARTICLES & CANDLES
Typical Indian cottage industry items.
Diffuser Oil
Scented Candles:
Divine Passion
Mood Buster
Meditation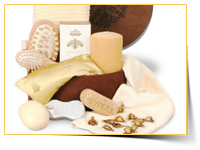 SERENA SPA ACCESSORIES & GIFTS
Art Silk Cushion Covers
Gem Stone Boxes & Pictures
Bindis (many varieties)
Bangles
Necklaces
Earrings

Spa Expirence